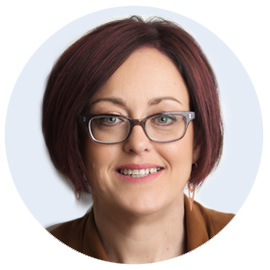 Georgina's Credentials
TERTIARY QUALIFICATIONS
Certified Nurse Life Care Planner Certified October 2019
Membership No 1965-4531
Post Graduate Certificate Clinical Rehabilitation 2009
Flinders University 
Post Graduate Certificate Community Nursing 1999
NSW College of Nursing 
Diploma of Health Science Nursing 1993
University of New England Northern Rivers 

PROFESSIONAL ASSOCIATIONS & MEMBERSHIPS
AHPRA
American Association of Nurse Life Care Planners
Australasian Rehabilitation Nurses Association
Queensland Branch Vice President 2007/2008 & national committee member
Queensland Branch President 2006/07 & national committee member
Queensland Branch Treasurer 2005/06
Georgina McGrath
Associate Life Care Planner
RN, Grad Cert Com Nsg, Grad Cert Clin Rehab, CNLCP
Georgie is a registered nurse with AHPRA having graduated from the University of New England Northern Rivers NSW in 1993.
She holds post graduate qualifications in Community Nursing and Clinical Rehabilitation.  After initially certifying as a Nurse Life Care Planner in 2008, Georgie recertified in 2019.
During her undergraduate training, Georgie deferred university and worked on the Spinal Injuries Unit at the Prince Henry Hospital at Little Bay (now located at Prince of Wales Hospital, Randwick).  She worked here as an assistant in nursing and found her nursing 'calling'.  After completing university, she was drawn back to spinal injuries nursing and developed her speciality practice as a rehabilitation nurse.
Georgie has worked in a variety of settings in metropolitan, regional and rural areas of Queensland and NSW.  She has always been drawn to the importance of life-long preventative nursing care and working in the community setting.  She has broadened her clinical scope through her work experiences to also include other catastrophic injuries: traumatic brain injury, burns and amputation and general rehabilitation including stroke, managing the deconditioned patient and paediatrics.
More about Georgina
Georgie has held both clinical and management positions in health, not-for-profit and the private sector.  Her career has seen her drawn back to her clinical passion as a rehabilitation nurse and Life Care Planner.  She has worked in the community disability sector for well over 10 years and has significant experience working in the community nursing care services industry.  Georgie thrives on working within a transdisciplinary team and is passionate about ensuring there is specialised training within the disability workforce and in particular of the unlicensed health worker (disability support worker) group.
In high school, Georgie thought that if she didn't become a nurse that she may become a florist or a hairdresser.  Given she's not that artistic, it's a good thing she was accepted into university.  She grew up as a publican's daughter in country Queensland and was packed off to boarding school for her high school years.
Within Georgie's 'toolkit' of skills are the following skills and experiences:
Working with adults and children with a broad range of disabilities with a special internet in neurological disorders/conditions

Neurogenic Continence Management

Wound Management

Ventilation and Respiratory Management

Nursing care planning

Developing and delivering training and assessment services

Nurse Life Care Planning

Medico Legal Reporting

Case Management

Clinical Supervision and Mentoring
Georgie is settled in Brisbane with an amazing human, her son, Harry who is in high school and is a pet parent to Rex, the caboodle and 'office assistant', often found asleep at her feet.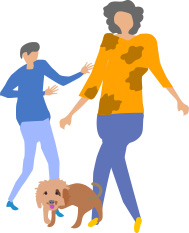 Back to Team NSW