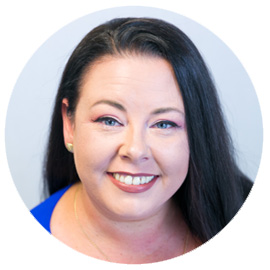 KELLY'S CREDENTIALS
TERTIARY QUALIFICATIONS
Certified Nurse Life Care Planner 2020
American Association of Nurse Life Care Planners
Post Graduate Certificate Wound Care 2015
Monash Universit 
Certificate in the Provision of Dementia Care 2009
Wollongong University
Diploma of Business Management 2007
Proteus Educational Services
Bachelor of Nursing 2005
Western Sydney University
NSW Licence No NMW0001364315
PROFESSIONAL ASSOCIATIONS & MEMBERSHIPS
AHPRA
Case Management Society of Australia Corporate Member
Australian Wound Management Association
Royal College of Nursing
 American Association of Nurse Life Care Planners 
Kelly Leggett
Clinical Nurse Consultant, Wound Care Consultant
Associate Life Care Planner
RN GradCert Wound Care, CNLCP
Kelly is a Registered Nurse having graduated from the University of Western Sydney in 2005.  She holds post graduate qualifications in Wound Care through Monash University as well as a Diploma of Business Management. 
Kelly became an internationally certified Nurse Life Care Planner in 2020.
Prior to completing her Bachelor's degree in Nursing, Kelly worked as an Assistant in Nursing in the Residential Aged Care and Paediatric Disability sectors for over four years.  Once graduated, Kelly continued to work in these areas of the health sector for a further five years before identifying her passion for the provision of community-based disability healthcare.
Kelly has worked with those living with disability for over 18 years in a variety of settings, including respite facilities, long-term residential facilities and in the community (in metropolitan, regional and rural areas of NSW and WA). 
Kelly gains an immense amount of satisfaction from assisting those living with disability to lead a more independent and fulfilling life.
Kelly has held both clinical and management positions in both the not-for-profit and the private health sectors.  Since commencing her nursing career, Kelly has also had a significant interest in Wound Care which led to her completing a post-graduate certificate in Wound Care from Monash University.
Kelly has provided Wound Consultancy services through Lighthouse Health Group for over 10 years to the community.
More about Kelly
Over the course of her career, working with those living with disability and the catastrophically injured, Kelly has developed a deep passion for this area of health which led  to her completing her training as a Certified Nurse Life Care Planner in 2020 with the American Association of Nurse Life Care Planners. 
Kelly is extremely driven and passionate about Nurse Life Care Planning and this shows in her work.
Within Kelly's 'toolkit' of skills are the following skills and experiences:
Working with adults and children with a broad range of disabilities, including those with catastrophic injuries

Working with the Aged Care population, particularly those living with dementia and other neurological conditions

Training of community nursing staff and disability support workers

Neurogenic Continence Management

Wound Consultancy and Management

Ventilation and Respiratory Management

Nursing Care Planning

Developing and delivering training and assessment services;

Nurse Life Care Planning

Medico Legal Reporting

Long-term Catastrophic Injury Case Management

Clinical Supervision and Mentoring
Kelly lives in the Hawkesbury region of New South Wales with her husband and two beautiful boys along with the family's pet parrots Rainbow and Cody and cat Poppy.
Outside of her profession, Kelly also has a passion for photography and can often be found with a camera in her hand on weekends.