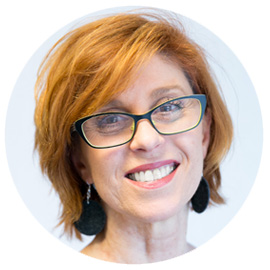 Lauren's Credentials
TERTIARY QUALIFICATIONS
Post Graduate Diploma in Professional Art Studies
College of Fine Arts (COFA)
Bachelor of Art Education
College of Fine Arts (COFA)
Advanced Diploma of Graphic Design
Johannesburg School of Arts
Lauren Karp
Operations Manager
Lauren joined Lighthouse Health Group in 2018. Having been in business for over 20 years her skillset complimented Lighthouse Health Group's growth and vision for changing times and assisting with the NDIS Quality and Safeguards Commission registration process.
Graduating with a Bachelor of Art Education degree from what is now known as COFA, NSW University College of Fine Arts, she went on to complete a Post Graduate Diploma in Professional Arts Studies majoring in painting and art therapy. After six years of studies it was time to travel.
Lauren spent the next ten years as a practicing artist, travelling and creating a body of work for her next show. With sell out shows in Sydney and Melbourne, Lauren has works held in Sydney, Melbourne, London, Los Angeles and South Africa. After living in Los Angeles for a couple of years Lauren returned to Sydney due to family commitments.
Having grown up in a business environment and being involved in the retail and hospitality arena for most of her life, she embarked on a new venture and went into partnership with her father, at a time when the video industry was taking off.
More about Lauren
Together they grew the business into one of the most respected group of niche video and DVD stores with 15+ stores employing over 50 staff.  Being part of the founding members of Civic Video and the Movie Plus Group, Lauren was elected to the Australian Video Rental Retailer Association (AVRRA) Board in 1998 and became President of AVRRA in 2000. 
In 2013, with the sale of their video and DVD stores, Lauren became Human Resource Manager and Bookkeeper for one of Sydney's top artisan bakeries, Luxe Bakery.  While at the bakery she worked closely with IT developers to move their ordering systems online and spent many hours working with stakeholders, educating them on the new platform.  Relationships, whether internal or external, are important to Lauren.  
With experience in HACCP accreditation, Human Resource Management and a diverse business background, Lauren joined Lighthouse Health Group as Operations Manager.
Lighthouse Health Group has allowed Lauren to broaden and develop her skills further in the health sector.  She is currently responsible for full operational management of NSW and WA and Quality Control within the NDIS service delivery space
Lauren enjoys early morning walks at Bondi Beach with her dog Bailey, yoga, reading, going to galleries and spending time with family and friends.  Bailey is also the office/therapy dog and can be found under her desk unless food is on offer from others.
Back to Team NSW