Mike  Pforr
Senior Physiotherapist, Case Manager & NDIS Specialist Support Coordinator
B.APP.SC (Physio) MPH
Mike has had over 20 years of experience as a physiotherapist with an interest in community based rehabilitation.  Mike has worked across the spectrum of the healthcare system in rural and urban Australia and in the United Kingdom.
Mike has significant experience working with Aboriginal people and communities throughout Western Australia and has an informed cultural approach to well-being.
Mike has had significant involvement in brain injury rehabilitation and values the importance of physical abilities when a person with a disability is re-engaging with the community.  His rehabilitation approach is very much focussed on the client's function and aims to incorporate physical maintenance and recovery into community sport and recreation and mind body pursuits such as yoga.
Mike's recent studies in Population Health and role as a project manager in local government has given him a broad outlook on health and he has a particular interest in indigenous health.
Special fields of expertise:
Catastrophic Injury Case Management

Acquired Brain Injury Rehabilitation

Community Based Physical Rehabilitation

Working with Aboriginal leaders and communities
Mike is located in our Perth office and was appointed to the Catastrophic Injuries Support Scheme Medical Experts Dispute Resolution Panel in 2017
Mike loves sport especially water based activities such as swimming, kite surfing and kayaking.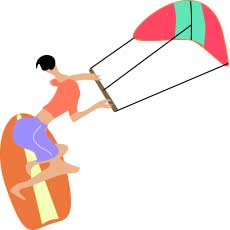 Back to Team WA