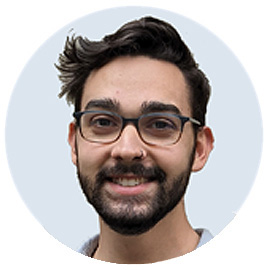 Nick's Credentials
TERTIARY QUALIFICATIONS
Master of Clinical Rehabilitation (Neurological Physiotherapy) 2020 – 2022
Flinders University – Distance Education (In progress)
Bachelor of Physiotherapy 2016
University of Canberra
Bachelor of Health Science 2013
Major Human Anatomy and Movement Science
University of Sydney
 PROFESSIONAL ASSOCIATIONS 
AHPRA


Nick Kershaw
Associate Physiotherapist
B.Physio, B.HthSci, APAM
Having found a love for helping people and the human body whilst studying Health Science at the University of Sydney, Nick moved to Canberra to study physiotherapy in 2013.  
Across his degrees, Nick also found a love for academia and assisted in conducting and co-authoring research papers to contribute to growing foundations of evidence-based practice in physiotherapy.
After graduation Nick worked in aged care and palliative care for 2 years before moving into a more specialised area of neurological rehabilitation in private practice.  He continues work in this field aiming to help improve the lives of people with complex neurological conditions and disabilities. Nick has a particular interest in working with people with spinal cord injuries, as well as neuro-degenerative conditions such as multiple sclerosis.
In early 2021, Nick branched out and started his own mobile physiotherapy practice to help deliver a person-centred approach of neurological physiotherapy to the community, with a large focus on community integration and quality of life.  Shortly after Nick joined Lighthouse Health Group and hopes to bring his experience and breadth of knowledge to continue to help people.
More about Nick
Nick is currently in the process of completing a Masters of Clinical Rehabilitation (Neurological Physiotherapy), which he plans to finish in 2022.
Special fields of expertise:
Spinal cord injuries

Traumatic brain injuries

Complex multi-trauma injuries

Complex nerve injuries

Supporting people with difference and specialised learning styles
In his spare time, Nick is father to a parrot and way too many indoor plants.  You'll often find him feeding his friends, family and fiancée, tending to his beehives or relaxing at the beach.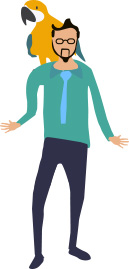 Back to Team NSW