Who We Are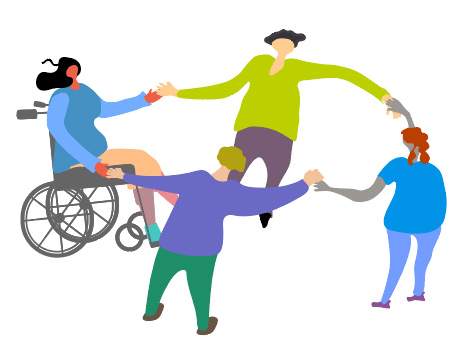 We are a small group of health professionals who have chosen to work together because we are like-minded in wanting to deliver excellent person-centred services and we believe that ethical practice lies at the very heart of delivering any kind of health care service.
Our staff come from occupational therapy, neuro-physiotherapy, clinical nurse consultant, social work and child education backgrounds – each with our special area of interest.
Please click on our consultant photos (see Our Team) and find out a bit about what we love doing both in and out of the office.
We don't promise to be everything to everybody or to know everything – but maybe you will connect with one of our team members.
If not, we will do our best to find you a service provider that you can connect with.  Our client group are also often a great source of information and we may be able to help you connect with another person who can share ideas or resources.
Let's face it if you are going to work with us you will want to know a little bit about us. If you haven't read Our History please do as that will tell you where we came from.