Medico-Legal Reports
Lighthouse Health Group has direct access to a large range of highly-qualified clinical nurse consultants and allied health professionals who are all experienced and readily available to comprehensively assess clients and report on their current and future treatment, nursing care, equipment, housing and rehabilitation needs.
In addition to the ability of our consultants to produce high-quality and comprehensive medico-legal reports, each of our consultants must continue to actively case manage people with disabilities in both the hospital and community setting and use an 'evidence-based' and 'best practice' approach to support all their treatment recommendations.  This practice equates to excellent up-to-date testimony skills.
We specialise in the following areas of general rehabilitation:
Paediatrics

Spinal Cord Injury including those who are ventilated

Traumatic and Acquired Brain Injury

Cerebral Palsy

Congenital Disorders and Wrongful Birth

Trauma and Multiple Orthopaedic Injury

Wounds and Burns

Post Traumatic Stress Disorder 

(eg. First Responders)

Surgical Misadventure (such as recent gynaecological claims and spinal surgery)

End of Life Planning for terminally ill patients
More
Lighthouse Health Group currently works with leading law firms in Australia and North America. 
We have developed and maintain extensive networks of professional contacts with commercial equipment suppliers and medical and allied health professionals throughout Australia.
Based on our close involvement with leading law firms, insurance providers and financial planners, we have identified the need for the production of comprehensive Personal Care, Equipment and Nursing Services Reports to accurately identify and provide true costs for nursing care requirements and specialised medical equipment for people who will have complex medical needs over their lifetime.
Each of our Personal Care, Equipment and Services Reports address the following care issues:
Disposable Medical Equipment including ventilation equipment

Current and Future Nursing Care Requirements

Gratuitous Care

Occupational Health and Safety Issues

Pharmacological Supplies

Sexuality and Fertility Issues

Associated Medical Complications

Safety Concerns

Nutrition

Pain Management

School Reintegration and Educational Support

Current and Future Bowel Management

Current and Future Bladder Management

Current and Future Skin Management
The Lighthouse Health Group team strongly supports that the most qualified healthcare professionals to make personal care and nursing care recommendations are Registered Nurses who have extensive experience in disability and rehabilitation nursing.  Our occupational therapists, physiotherapists and clinical nurses work together to capture each clients total care needs in a holistic prescription.
All our clinical nurse consultants are members of the Australasian Rehabilitation Nurses Association.
They each have developed an exceptional understanding of the complex medical needs of a person living with a disability in a community setting and are able to accurately assess the future impact that complications of disability may have on any of the issues covered by our reports.
Lighthouse Health Group also provides standalone Occupational Therapy Reports, Wound Assessment and Physiotherapy Medico-Legal Reports as required.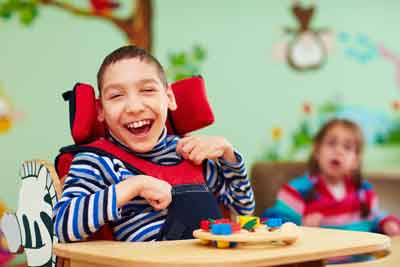 Why not chat with us and see if we can assist you or answer any of your questions about Lighthouse Health Group's Medico-Legal Report Services
Services