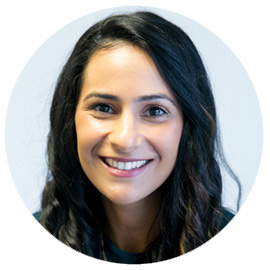 Ava's Credentials
TERTIARY QUALIFICATIONS
B.Soc.Sci (Psychology and Media Communications)
University of Cape Town,
Ava Anvari
Adminstration Assistant
Ava has over six (6) years of Office Management and Administrative Assistant experience, working for Directors and Principals from Israel, the USA and South Africa.  She is well versed in all administrative tasks with a well refined skill in office upkeep.
Her educational background is a Bachelor of Social Sciences in Clinical Psychology and Media Communications from the University of Cape Town.  She furthered her studies in Organisational Communications at the University of South Africa and completed her qualifications in Nutritional Therapy.
Ava's experience working for not-for-profit, UN recognised organisations provided her the opportunity to enhance her ability in dealing with delicate matters that are sensitive and confidential in nature.  She has had the joy of working and interacting with a colourful array of people from various cultural backgrounds that has aided her with the skills she has today.
In her spare time, Ava actively engages in community activities that contributes toward the spiritual development of children and junior youth.  Ava is a lover of all animals; she enjoys any activity that gives her an excuse to soak up the sun and breath in fresh air.  She is a lover of nature and all things green.  She loves to spend her time serving her community and dedicated to developing the young minds of our future decision makers.
Back to Team NSW