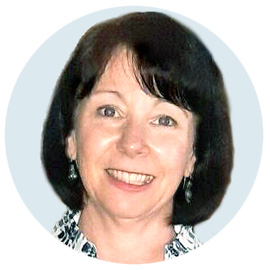 DEBORAH'S CREDENTIALS
TERTIARY QUALIFICATIONS
Titled Neurological Physiotherapist,
Australian Physiotherapy Association 2013
Masters in Gerontology
University of Sydney 2000
LSVT BIG Certified Practitioner ongoing for Parkinson's Disease 2012 
Educational Telehealth for the ACT Arthritis Foundation – Reversing the Pain Cycle Using Neuroplasticity, 2021
Restorative Yoga Nidra 2020
Mobility and Gait Training APA online 2020
Explain Pain; Pain in a Neurological Population/Graded Motor Imagery 2016 & 2018
Neuro Orthopedic Institute 
ASSOCIATIONS
Member of the College of Physiotherapists
Australian Physiotherapy Association,
Chair of the ACT Neurology and Disability Groups
Deborah Douglas
Associate Neuro-Physiotherpist 
BA Sc Physiotherapy 
Experienced Neurological Physiotherapist with 30 years of assimilated knowledge in all sectors of health involving rehabilitation.  Currently working as a sole practitioner in the ACT.  Special Interests include neurology, persistent pain, aquatic physiotherapy, neurodivergence and complex clients / catastrophic injury.  
EMPLOYMENT HISTORY
 Neurological Physiotherapist with Debbie Douglas Neuro Physio
October 2020 – Current
Diverse caseload working in rooms and in the community doing home visits. Especially enjoying functional retraining in the community to assist people to participate in home, work, social engagement and exercise.
Neurology Team Lead at Momentum Sports and Rehabilitation, Canberra

August 2017 – July 2020

Senior Physiotherapist at Active Recovery, Canberra

November 2012-July 2017

Senior Physiotherapist at Neurospace, Canberra

November 2009-November 2012

Head Rehabilitation Physiotherapist at National Capital Private Hospital, Canberra

September 2007-January 2010

Various Roles including: Rehabilitation Coordinator (ACT Health), Rehabilitation Provider, Community Physiotherapist   2002-2007

Senior Aged Care Physiotherapist (ACAT) at Royal Prince Alfred Hospital   1995-1998

Graduate Physiotherapist at Prince of Wales / Prince Henry Hospitals       1991-1992
SKILLS
Collaboration and Teamwork – encouraging young physiotherapists in my community
Chair of the Australian Physiotherapy Special Interests Groups for the ACT – Neurology and Disability
Customer Service – strong focus on client centred therapy at all times
Complex Problem-Solving Skills -adept with analysis of personal motor function in context of biopsychosocial model of recovery
Aquatic Physiotherapy – for neurological and complex pain conditions (hydrotherapy)
Upload Image...
Back to Team NSW