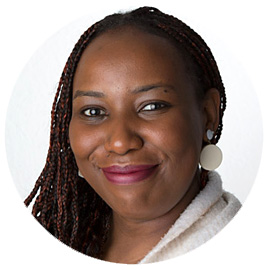 EILEEN'S CREDENTIALS
TERTIARY QUALIFICATIONs
Master of Social Work 2018 
Flinders University
Bachelor of Commerce 2016
Murdoch University 
Bachelor of International Aid and Development 2014 
Murdoch University
Diploma Certificate in Commerce 2011
Curtin College
Western Australian Foundation Programme 2009
Canning College 
PrOFESSIONAL ASSOCIATIONS & MEMBERSHIPS
Australian Association of Social Workers (No.471510)
Eileen Gaturu

Social Worker, NDIS Specialist Support Coordinator & Case Manager
B.A. BCom, M.SW (Social Work)
Eileen has always had a passion for seeing people's lives transformed through effective support programs which can be seen in her studies as well as work and volunteering practices.
Eileen Gaturu moved from Nairobi, Kenya to Perth Australia to pursue her studies.  She began her studies at Canning & Curtin colleges, then proceeded to pursue a Bachelor of Commerce in Human Resources Management as well as Bachelor of Art in International Aid and Development.  Eileen then relocated to Adelaide where she pursued a Master of Social Work.
Eileen has worked with youth under the guardianship of the Minister for Child Protection (South Australia) when on placement with Junction Australia.  In this role, she was able to use Narrative theory, Trauma Informed Practice and Empowerment theory when assisting with youth and their families. Eileen's placement further exposed her to the practical side of the academic knowledge she has on the impact of abuse and neglect on growth and development of children and adolescents.
More about Eileen
Eileen has training on how to engage with people and children through the Australian Childhood Foundation, acquired through her placement. This qualification informs personnel on how to best support youth who have faced adverse experiences and understand the psychology behind their challenging behaviors and developmental needs. In addition, she has a profound awareness of the power imbalances as a professional working with service users and has gained the ability to maneuver through these imbalances with the client to help them be more empowered.
 Eileen has previously volunteered as a mentor for the Australian Indigenous Mentoring Experience (AIME), mentoring Aboriginal teenagers at both an educational level and social level.  In addition, she has also volunteered as a mentor for the Association for Services to Torture and Trauma Survivors (ASeTTS), mentoring primary school students, mainly refugees and asylum seekers from CALD backgrounds, who had undergone traumatic experiences or had been tortured.
As such, she has an understanding of the social, economic and political issues affecting Aboriginal Australians as well as Australians from CALD backgrounds and can plan and deliver services that are culturally and spiritually appropriate.
Eileen has also completed Cultural Awareness Training which crucial in creating awareness for indigenous people and how to best support them as participants or fellow employees.
Eileen speaks English, Swahili & Kikuyu (Fluent) Shona (Zimbabwe), Nyanja & Bemba (Zambia) (Basic) and French (minimal).
Eileen enjoys swimming, basketball, social activities, Christian social events and hanging out with friends and family.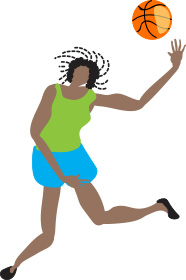 Back to Team WA