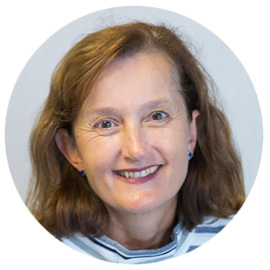 LIZ'S CREDENTIALS
TERTIARY QUALIFICATIONS
Master of Health Science (Neurological Physiotherapy) 1999
The University of Sydney
Bachelor of Applied Science (Physiotherapy) 1988
Cumberland College of Health Science 
PROFESSIONAL ASSOCIATIONS
Case Management Society of Australia
Corporate Member
Fellow of the Australian College of Physiotherapists
Physiotherapy Board of Australia
Registration Number: PHY0001151057
The Australian Physiotherapy Association
Member ID: 202000
NSW Neurology Study Group
Titled Member: APA Neurological Physiotherapist
Chair of the National Neurology Group Professional Practice Standards Committee
Liz Shannon
Senior Neurological Physiotherapist 
FACP M.Hlth.Sc. (Neurological Physiotherapy) B.AppSc (Physiotherapy)
Liz started her physiotherapy career at Royal Prince Alfred Hospital Sydney in 1988 as a new graduate rotating physiotherapist. 
After 18 months she packed her backpack and headed to Vancouver Canada where she worked as a physiotherapist at Vancouver General Hospital.
Over the next five years Liz worked in the neurology physiotherapy team developing experience in traumatic brain injuries and other neurosurgical clients, spinal cord injuries, stroke and neurology.  At Vancouver General Hospital, Liz discovered her passion for working with clients who have suffered a neurology injury. 
Upon her return to Sydney in 1995, Liz accepted a position as a neurology educator at Royal Prince Alfred Hospital.  This position involved clinical teaching and education for undergraduate physiotherapy students.  As an educator Liz decided to gain additional formal education, by completing a Masters of Health Science (Neurological Physiotherapy) in 1999. 
More about Liz
Rehabilitation of neurological patients following catastrophic events as well as progressive neurological diseases have continued to be a focus of Liz's professional career.  After a period as Senior Physiotherapist at Lady Davidson Hospital (inpatient rehabilitation), Liz started working with neurological clients (stroke, traumatic brain injuries and spinal cord injuries) in the community in late 2002. 
Physiotherapy intervention is aimed at delivering evidence based intervention focusing on achieving client goals to enable them to participate in activities at home, school, work and their community.  She continues to provide community based physiotherapy intervention and independent physiotherapy assessments to clients in New South Wales and interstate.
Liz joined Lighthouse Health Group in 2007 whilst she was living in Perth and has been providing physiotherapy assessment and reports for medico-legal assessments which form an important component of the Life Care Planning Report process.  As part of her professional responsibilities, Liz currently is a member of the Australian Physiotherapy Association Credentialing Standing Committee as part of the Career Pathway for Physiotherapists and has been an examiner for the College of Physiotherapists.  Liz also mentors and provides peer review and support to other physiotherapists at Lighthouse.
Liz enjoys spending time with family and friends.  Recently she has taken up golf and enjoys weekly games as well as regular gym based exercise sessions and snow skiing locally and overseas.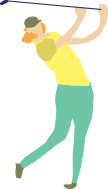 Team NSW