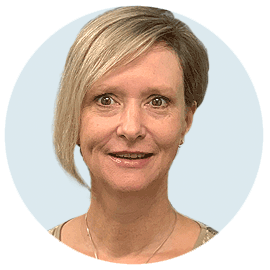 Emma's Credentials
TERTIARY QUALIFICATIONS
UK Registration 1992
WA Registration 1993
Glasgow Western School of Nursing
FURTHER EDUCATION
Leading People (Leadership course) DSC 2022
NDIS Worker Orientation Module (Mandatory) NDIS 2021
ILO Workshop Series DSC 2021
Disability Services Consulting – Demystifying Plans for Participants & Families 2020
Disability Services Consulting – Introduction to Support Coordination 2020
                 FIM training AROC 2019
     Positive Behaviour Support Strategies – Institute for Applied Behaviour Analysis 2019
Client Centred Goals, Jill Mason  2019
                       Sexuality and Disability SECCA 2019
                    NDIS support coordination – Tim O'Hare (Ability Seer) 2018
                     NDIS workshop ASSBI 2018
                    Acquired Brain Injury training 2018
                      Mental Health First Aid 2018
                   Sleep disturbance and fatigue in brain injury seminar, Brightwater 2018
      Annual CPR, Manual Handling, Tracheostomy, Ventilator, Dysphagia training, Child Protection, Cultural Competence, Food safety. 2003-2016
                     Senior First Aid 2016
    Workplace Aggression and Violence Education 2014
       Certificate IV Workplace Assessment and Training (unable to fully complete) 2004
Assertive Communication Course, Australian Institute of Management 2002
Mentoring Programme, University of Notre Dame 2000
Veteran's Affairs Medication Education Programme, Curtin University 1999
Nursing Process Course, Bev Scott, Nursing Resources Pty Ltd 1998
Sir James McCusker, in-service education 1997
Palliative Care Unit 260, Curtin University/Cottage Hospice 1997
Emma Rawlin-Smith
RN, Clinical Nurse Specialist
Emma studied nursing in the UK and graduated in 1993..  Emma emigrated to Australia and commenced 10 years work in her preferred area of aged care, which included 4 years focus working with clients with dementia.
Emma has enjoyed various roles as Manager and Clinical Coordinator of Aged Care facilities.
She has 14 years of experience working at Lady Lawley Cottage (Respite Centre for Children with disabilities and complex needs) with varying roles of Nurse Manager, Clinical Nurse and Admissions Nurse. Managing children with special needs, including those who were dependent on technology as well as challenging behaviour support and plan development. Areas of expertise are family support, case management, social/ community integration, designing customised care plans to promote wellness and collaboration with allied supports.
Emma has had over 5 years of experience within catastrophic injury case management and NDIS Specialist Support Coordination.
Emma is family oriented and loves spending time at the beach or river with her teenage children. She enjoys creating in the kitchen, painting and spending time in the garden.
More about Emma
Special Fields of expertise
Catastrophic Injury Case Management
Specialist Support Coordination
Acquired Brain Injury: adult and paediatric
Comprehensive review of planned care
Ventilator dependency/Tracheostomy dependency
Dementia Support Planning
Wound Care
Clinical management in the community of catheter care, bowel care and enteral feeding.
Back to Team WA