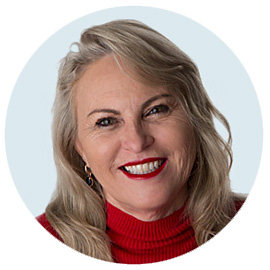 Glennys's Credentials
TERTIARY QUALIFICATIONS
Bachelor of Arts Degree (Religious Studies and Mathematics)
Post Graduate Certificate in Adult Numeracy and Literacy Education
Post Graduate Certificat /Diploma in Adult Training and Assessment
Diploma in Real Estate Agency (Management & Law)
Glennys White
Quality Manager
BA
Glennys commenced working with Lighthouse Health Group as the Practice Manager in April 2018.
Glennys came to Lighthouse with a diversity of life experience having commenced nursing to then transition to training, education, real estate practice and business management.
Glennys has over 30 years' experience as a business owner in addition to completing an Arts and Science Degree in Mathematics & Religious Studies with further post graduate studies in Adult Literacy and Numeracy, a Diploma in Real Estate and Business Law and a Certificate in Training and Assessment.
More about Glennys
In 2015 Glennys retired from lecturing in Youth & Community Services where she focused on Administration and Growth & Development through the years from birth to adulthood.  Prior to this, she was a Community Lecturer in General Adult Education providing education opportunities to disassociated youth.  Through her dedication, commitment and professionalism she was nominated and became one of ten finalists in the WA Premier's Teacher of the Year Award in 2006.
Since the rollout of the NDIS in Western Australia, Lighthouse Health Group WA has grown exponentially therefore necessitating the need for a Quality Manager to focus on the finer aspects and standards required to meet accreditation through the NDIS Quality & Safeguards Commission.
Glennys has taken on the role of Quality Manager to ensure that Lighthouse Health Group WA adheres to the expectations, requirements and professionalism as required from being a provider of services to NDIS and Participants. 
She has a passion for order, organisation and training.
Glennys has been married for over 40 years, has four children and four grandchildren and looks forward to more.  She enjoys world travel, particularly Europe, French Champagne, walking and catching up with family and friends.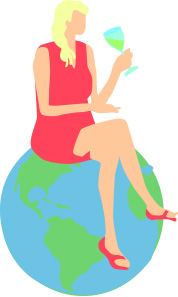 Back to Team WA