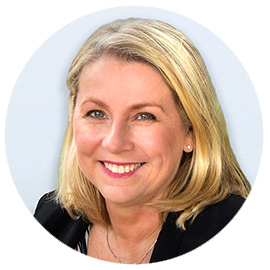 JANE'S CREDENTIALS
TERTIARY QUALIFICATIONS
Certified Nurse Life Care Planner 
(AANLCP Certification No. 109054IR)
Case Management Society of Australia & New Zealand 2018
(CMSA) Certified Practitioner 
Master of Nursing (Rehabilitation/Disability)
Distinction 2002 University of Western Sydney
Associated Arts Degree (Honours) 1992
Majoring in Nursing Santa Monica College California USA
General Nursing Certificate 1987 
Royal Prince Alfred Hospital, Sydney
(NSW Licence No. RN1053881 List A)
California State Board Nursing
Licensure 1987 (Now inactive)
Paediatric Intensive Care Course 1989 
Children's Hospital of Los Angeles California USA
Commission on Graduates of Foreign Nursing Schools
Licensure 1987 (CGFN Licence No. 616557)
2018 LEADR Mediation 5-day Intensive Workshop Resolution Institute Sydney
PROFESSIONAL ASSOCIATIONS & MEMBERSHIPS
Australian College of Nursing 
American Association of Nurse Life Care Planners
 Australian Rehabilitation Nurses Association
International Association of Rehabilitation Professionals
 International Academy of Life Care Planners
New South Wales Nurses Association
Jane Burns

DIRECTOR
RN, MN, CNLCP, CPCM
Jane started her career as a paediatric rehabilitation nurse in a state-of-the-art rehabilitation unit at the Children's Hospital of Los Angeles (CHLA) after completing her nursing training at the Royal Prince Alfred Hospital in Sydney in 1987.
The population of clients at the CHLA ranged from traumatic injuries such as spinal cord injuries and brain injuries through to chronic health conditions such as meningococcal disease, rare cancers and auto-immune disorders and rheumatoid disease.
Working at CHLA with a fabulous team of dedicated professionals inspired her to undertake a Master's Degree in rehabilitation/disability, a course that was heavily focused on delivering person centered rehabilitation services to those born with a disability and also those who have an acquired disability.
Jane worked extensively in the community when she returned to Sydney from the United States in 1992 as a case manager and clinical nurse consultant predominantly with children who had sustained spinal cord injuries and brain injuries.
Jane founded Lighthouse Health Group in 2000, the first nurse led rehabilitation practice in Australia.
Frustrated with insurance models of rehabilitation her mission was to work with likeminded people and deliver comprehensive and holistic services to people with disability and assist them to achieve goals that they themselves had set, not therapist or insurer driven goals.
More about Jane
Jane then moved into the field of adult rehabilitation and medico-legal reporting.
It became apparent to her that during the medico-legal process that lifelong costs of a disability were not really being considered in most claims – particularly as research regarding ageing with a disability started to emerge and Jane witnessed children grow into adults and experience many predictable early complications of their disability.
Jane returned to the Unites States in 2003 to become certified as Australia's first Nurse Life Care Planner – a qualification that is focused on identifying an individual person's needs and associated costs at all stages of life when ageing with a disability.
In 2006 Lighthouse was invited by a local Trustee service to venture west as there was a shortage of private providers in WA at the time and Lighthouse Health Group WA was established.
Lighthouse Health Group's person-centered philosophy immediately attracted local dedicated staff to join the team and provide new opportunities for people with disabilities in the west.
Jane also undertook intensive mediation training to assist in dispute resolution.
After 34 years of service in the disability sector, Jane believes that she now has a responsibility to pass on knowledge gained during one's career to the next generation of up-and-coming allied health professionals.
She has over the years mentored many younger staff that have now successfully launched their own businesses replicating a truly person-centered philosophy in their own practice.
Jane continues to write Life Care Plans and mentor all staff at Lighthouse Health Group and has now trained and mentored two more Nurse Life Care Planners over the past five years.
Jane enjoys learning, meeting people from all walks of life, running a small animal sanctuary in the Southern Highlands of NSW and Yoga.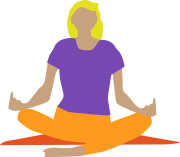 Back to Team WA